Chemship B.V. has a long tradition of servicing the parcel tanker routes to and from the Mediterranean. We service the US Gulf area and the US Eastcoast with frequent calls at all main and many out ports. In NW Europe our focus is on the Main Chemical hubs, Rotterdam and Antwerp but also major Chemical ports in the UK, Germany and France. With a good balance between strong Contract business and spot availability Chemship B.V. is your first port of call for your flexible parcel tanker needs.
We encourage our staff to place our customer's requirement above ourselves and offer sustainable seaborne solutions for the specialized transportation of bulk liquids. Transshipment services, storage arrangements and or deliveries through alternative modes of transport are part of our challenge.
Chemship B.V. motivates their employees by offering a challenging work environment which runs parallel with the ever changing world of logistics. Our swift operation is able to respond quickly to market developments and our flexible fleet can absorb customer needs with regards to timely delivery of their goods.
Being a small dedicated operator in the big world of chemical logistics does give us the advantage to offer tailor-made solutions. The management and staff are pleased to assist you in all your specialized chemical seaborne enquiries.
Niels Grotz
Managing Director
Chemship B.V.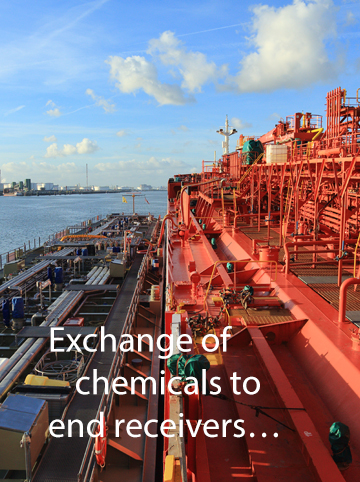 [horizontal-scrolling group="GROUP1" scrolldelay="60" scrollamount="5" ] [horizontal-scrolling group="GROUP2" scrolldelay="10" scrollamount="5" ]